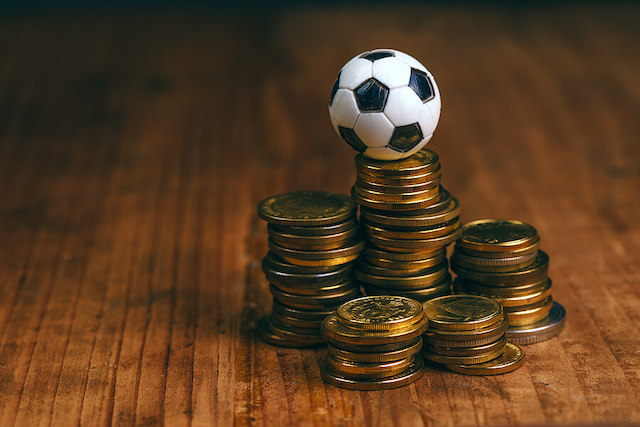 3 Tips To Help You Win At Soccer Betting Games In Singapore
Posted on October 1, 2020
Did you know that soccer is one of the most followed and popular sports in the world? In fact, many find excitement in playing, watching, and betting on soccer games! Amongst games available for online sports betting in Singapore, soccer betting has become a mainstay. The rush of soccer betting comes from the possibility of getting the right result on a hotly anticipated game. If you are looking to get started, there are a few things you should know!
1. Understand the odds
The odds on soccer betting are geometric progressions. It is the ratio of profit amount to stake. A trader is hired by a bookmaker to analyse the odds to be placed on each betting game. Here are some essential tips to note before staking odds:
They multiply on an accumulation.
The lower the odds, the higher the chances of a team winning. Teams that are likely to win are given lower odds. However, this is not completely certain.
There are several available options to stake on. They include;
Team win: If a team would win or lose.
Corners: Number of corners in a single game.
Goals: For both teams to score, for neither to score, over 0.5 (at least one goal in a match), under 0.5 (no goal in a match), and others.
Double chances: To win or to draw, and home win or away win (anybody wins).
2. Know the statistics
Firstly, you should have an in-depth knowledge of football before deciding to venture into it. You should have an adequate understanding of teams, and understand their defence strategies, attack strategies, and their goal history. Good football knowledge will enable you to read and understand the statistics and use it to your betting advantage.
Before playing, it is advisable to check each team's statistics to know the strengths and weaknesses of both teams. In some cases, key players might be injured or under suspension. This can force you to rethink before placing a bet on some of these teams. Other factors include recent performances of a player or the team, timing (which players are playing in that particular game and which of them on the bench), condition of the football pitch, weather, and many others.
Statistics provide information such as previous games, the league or competition table (this highlights teams with good scoring abilities and those who concede goals), head-to-head (this shows previous games between two respective teams), and others. Knowledge of the statistics surrounding each game can significantly raise your chances of winning.
Many online sportsbooks also offer these statistics to help you place your odds on each game, so make use of it before placing a bet!
3. Start with small bets
Small and separate bets are a safe and great way to get started with soccer betting. You should put your money on several bets as this can increase your chances of winning at least one of them. If you have a long betting list that is ruined because of a single game, it can be extremely costly. The best way to avoid these situations is to break that long list into three or four small lists for different soccer games. This can ensure that you avoid putting all your eggs into one basket as small wins are better than big losses!
Soccer betting might seem intimidating at first, especially when it comes to understanding the odds and the statistics. However, when you do get the hang of it, you will have a better knowledge of soccer, the teams that are playing, as well as using the statistics to help you in placing your bets!