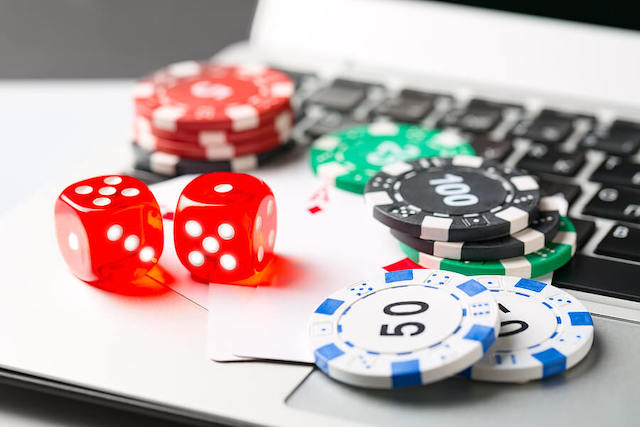 Safe Gambling Tips To Remember When Gambling Online
Posted on September 17, 2020
Online gambling is an alternative to going physically to a casino, with the same thrilling games, but without the lengthy travelling times and substantial entry fees. That is why many people are embracing online casinos as an option to satisfy their thirst for that adrenaline rush.
Yet, while physical casinos are typically regulated and well-established, the internet is full of online casinos which include some very well-established ones, and also some unscrupulous ones. Navigating the internet for a trusted online casino to enjoy your games can be like a walk in a minefield. Thus, it is always important to keep in mind some safety precautions you should take when choosing an online live casino to play at.
Here are some guidelines to help you keep safe while gambling online:
1. Familiarise yourself with the fine print
Everyone portrays their best on their homepage, in big and attractive print, to lure in players and customers. However, don't be easily fooled into thinking every one of these sites is as good as they make themselves out to be. The real meat is in their terms and conditions, which is often in small print at the bottom of the page, or stashed away in a separate page.
Make sure to read and understand the terms and conditions before signing up for any particular online casino site. Some important information to take note of are the hidden fees (e.g. sign up fees, maintenance fees, transaction fees), privacy and data policy and their disputes policy.
2. Avoid downloading software
Some online casino providers require players to download software in order to play. However, with every software you download, it carries with it the added risk of exposing more of your data, and the risk of welcoming malware into your device. If you are not entirely sure about the credibility of the site, it is best you avoid any sites that require you to download anything.
Web-based online casinos are a much safer option, as you can log out and stop playing anytime you feel it is risky. However, do also look out for websites that download software without your approval or knowledge (i.e. 'drive-by downloads'). These are very sneaky ways some websites use to launch malware onto victims' computers.
3. Look for security certificates
Secure Sockets Layer encryption, or SSL encryption, should be no. 1 on your list of requirements before playing in an online gambling casino. This kind of secure connection guarantees that any sensitive information transmitted is kept private and safe from prying eyes. Especially on pages where payment and personal details are expected to be keyed in, you'll want to make sure the site is secure.
If a casino's website doesn't have an SSL-certification, which is usually signified by having a lock next to the URL, then you might want to take your money somewhere else that does have the certification.
4. Set spending limits
We've talked a lot about how to choose where you play. But equally important to keeping you safe is how you play. Even with the most reliable online casinos, people can find themselves in deep trouble with a big hole in their pockets after playing excessively and recklessly.
Of course, the key is to maintain self-control while enjoying online casino games, but it can become tough to do so when you are caught up in the heat of the moment. Another way to keep yourself safe from spending too much is to impose spending limits for yourself. For example, load a fixed amount into your casino wallet and play using only that amount – and anything you earn thereafter – in any given session.
Playing casino games online is super convenient, but also comes with its fair share of risks. Keep these guidelines in mind so that you can enjoy your favourite casino games safely.