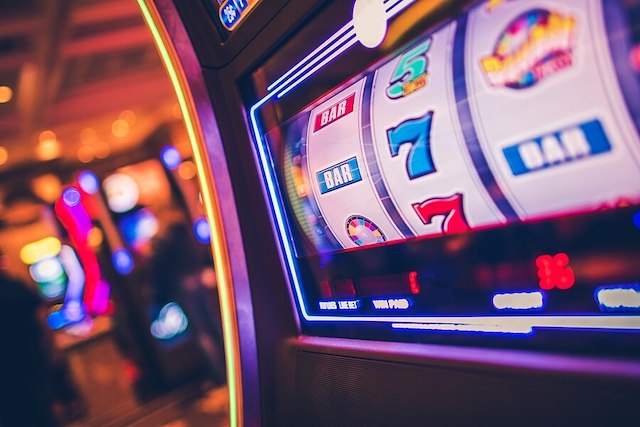 Guide To Online Slot With Free Credit In Singapore (2020)
Posted on August 19, 2020
Slots are one of the most played games around the world, with over thousands of players playing every day! Whether you're drawn by the thrill of anticipation, or attracted by the immersive graphics, it's not too late to try your hands at a game or two of slots! If you are ready to set foot into the world of slots, then it is crucial to search for a trusted online casino in Singapore so that you can learn the ropes and more. Some of these casinos even offer free credit to newcomers or as seasonal promos, giving you more reason to play with less worry.
While you do not need to know all the terminologies to play your first slots game, there are still a few important terms you should take note. Here is a guide to help you know everything you need to know about key slot terms!
1. Slot reels
Beginning with the basics, slot reels are the vertical positions occupied on the grid, which are spun after the player has placed a wager. The reels will spin, landing on different symbols each time. Typically, most slot machines have up to 10 symbols on each reel, offering over 1000 different combinations from 3-reel slots.
2. Paylines
Paylines are simply known as winning lines or the betting lines, which shows the combinations at which the machine will provide a payout. Paylines are drawn from the left-most reel, continuing to the adjacent ones until they reach the right-most reel. Paylines can also come in different variations, such as in a straight line or in a zig-zag position.
3. Jackpot
In slots, a jackpot is when you hit the highest possible amount of prize that you can win on the slot machine. Typically, the jackpot in a slot machine occurs when the player gets the same symbol on all 3 columns. The slot machine will then accumulate all the money that was wagered and pay it out to the player.
4. Bet size
There are 2 things to note when it comes to bet sizes. Firstly, the coin value that is used by the player. Secondly, it is the number of coins that you choose to bet on a single payline. For instance, if you decide to bet 10 coins at a 2-cent coin value, your total bet size will be 20 cents.
It is important to note that some online slot machines and casino slots may require the player to bet on a certain amount of coins before they can qualify for jackpots and bonus games.
5. Bonus game
Bonus games are mini-games that can randomly occur whenever you play a slot game. While some bonus games may launch after you hit several certain special symbols on the reels, other bonus games can be launched randomly during standard play.
Some bonus games can award you with multipliers, free spins, and cash prizes.
6. Autospin
When you get the hang of a slots game, you can simply make use of autospin to start the next round! The autospin function offers you several spins, which will replay automatically so that you can sit back and watch it play out. The autospin function will stop after you score a win, allowing you to see the total cash you have earned so far.
7. Multipliers
Lastly, multipliers offer a player increased winnings when they can hit all the right symbols. They will be able to multiply their earnings by the predetermined numerical factor. There are various other multipliers that players can score, such as bonus game multipliers, free spins, bet of win multipliers and others. The most common multipliers that new players may encounter are multipliers for free spins.
If you are looking to dive into online slots then these are some of the key terms that every newcomer should know before playing their first slots game! Looking for a low-risk way to begin playing slots online? Games with free credits are often a great way to get started in an online casino. Check back often at iClub88 for exclusive promotions and bonuses!