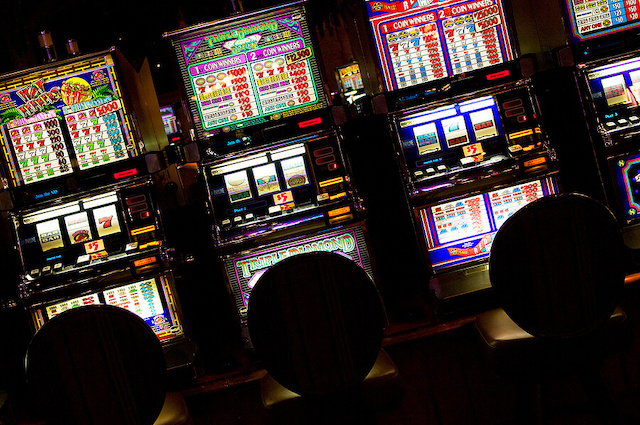 Increase Your Chances Of Winning At Slots With These Tips
Posted on July 08, 2020
The slots machine seems like a simple enough game. Just pull the lever, and leave it to Lady Luck, right?
Well, for the most part, that's true. However, not all slot games are the same – and there are some ways you can gain an edge to win at these machines. If your hands are itching to play some online slots in Singapore, read on first to find out how you can improve your odds of winning!
1. Know your slot machines
If you think the only difference between all the online slots machines are their graphics, think again! Online slot machines today come in a wide selection of gameplays, with some having up to 5 reels, as opposed to the traditional 3-reel machines. Different machines may also be programmed differently for different payout rates – so be sure to do some research or trial games before betting your cash on any.
Most slots machines display their payout rate, so you can use those to get a gauge of your chances of winning. You can also consult other gamblers or forum sites to see what the popular winning slots are.
2. Go for smaller jackpots
Winning doesn't always need to come in huge cash prizes. If you are just after that thrill of hitting the jackpot, you will have better luck with games with smaller jackpots. It makes sense that machines with huge, attractive jackpots are notoriously harder to win.
So, why not channel your attention to those with a higher Return to Player rate, albeit with smaller jackpots? You might not win big, but you are likely to lose less.
3. Consider making bigger bets
Every gambler has their own system of betting. Those who make big bets know that making fewer but larger bets is statistically more favourable to them. However, if you want to spend more time having fun, you might still prefer to split your budget into smaller bets each time.
A nice compromise to try is to make small bets, but make one large bet every now and then. Or as some people like to do, they make small bets until they are about to stop playing, then they make a large last bet with the remainder of their budget.
4. Know when to stop
This isn't just about preventing yourself from falling into the downward spiral of gambling addiction, but also genuinely a tactic to minimise your losses. Think about it: The longer you play, the more losses you are likely to incur. So, even if you seem to be on a lucky streak, stopping when your initial budget is up can help you avoid the situation of losing all your winnings in the next game.
Regardless of how you like to play, don't forget to have fun! Playing slots online is a great way to stir up some excitement every now and then, especially since you can do so anytime and anywhere. Here at iClub88, we are one of the best platforms for online gambling – we promise you'll have fun!