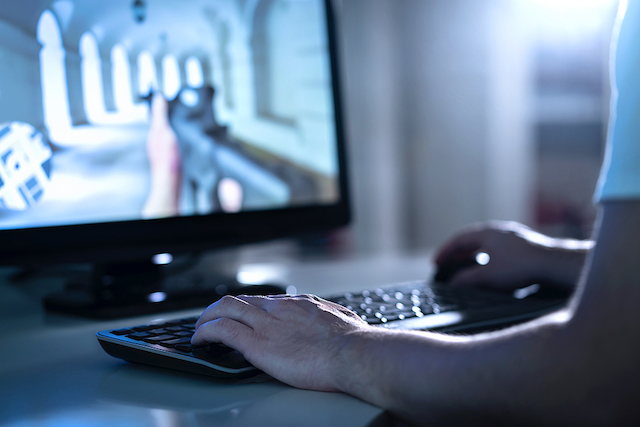 3 Popular E-Sports Games You Must Know As An Online Bettor
Posted on July 29, 2020
Sports betting has long been an established activity, in particular horse-betting and betting on soccer. But with the rise of digital technology and video games, a relatively new area of betting has emerged in online casino betting – e-sports.
If you have ever engaged in online sports gambling in Singapore, then you probably know how e-sports betting goes. But before you enter into the fray, it is a good idea to familiarise yourself with some of these e-sports games. There are tons of e-sports games that are highly popular around the world and played competitively in leagues. Below, let's run through 3 of what are probably the most popular ones you can bet on here at iClub88.
1. Dota 2
Valve's follow-up to the former Warcraft 3 map modification, Defense of the Ancients, Dota 2 has been one of the most popular e-sport titles for the better part of the past decade. The free-to-play Multiplayer Online Battle Arena (MOBA) game pits two teams of five players against each other, who need to protect their base while destroying the opposing team's Ancient in their base.
Although it is a game notorious for its steep learning curve, it is well-loved for its rewarding gameplay and production quality. As an e-sports game, Dota 2 is the most lucrative of them all, with the grand prize of their premier tournament, The International, ever crossing the USD 30million mark. A lot of Dota 2 tournaments are also widely streamed on the internet, with audiences peaking in the millions.
2. League of Legends
Developed and published by Riot Games, League of Legends is a MOBA-style game built on a similar premise as Dota 2. However, it is considered to be easier for beginners to pick up. Apart from its spectacular gameplay, it has also earned tremendous praise for its character designs, sound design, and production quality.
In the world of e-sports, League of Legends is widely popular, and considered the pioneer of the industry itself. It holds the status as the most widely-watched e-sports, with peak viewerships surpassing Dota and even traditional sports events like the Super Bowl. Leagues run in various countries all over the world, where top players eventually gather in an international tournament called the League of Legends World Championship.
3. Counter-Strike: Global Offensive
Counter-Strike: Global Offensive is the latest iteration of the multiplayer first-person shooter video game series, Counter-Strike. Developed by Valve in 2012, the game is premised on two opposing teams, one of which are the Terrorists who attempt to launch their attack on their target, while the Counter Terrorist team works to prevent this from happening.
What makes Counter-Strike: Global Offensive so popular among viewers and bettors is that it's relatively simple to understand. Yet, at the same time, there's so much depth and strategy that can be poured into the game that it's a joy to watch professionals have a go at it as they try to outsmart and outplay each other in every round.
Conclusion
We've only touched upon 3 of the most popular e-sports games here, but in fact, there are countless more that people around the world enjoy playing, watching, and betting on. Think Hearthstone, Arena of Valor, PlayerUnknown's Battlegrounds, Call of Duty, and more.
Take your time to explore them, and if you wish to engage in some betting, make sure to look for a trusted online casino.